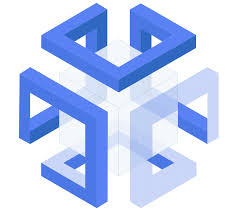 What Is A Mobile Wallet And Why Should You Use One?
Mobile services are becoming more and more important part of our lives every year. Research shows that today people spend over 5 hours with their phones on a daily basis browsing social media, surfing the internet, checking the NFT social platform, and consuming entertainment products. But with the recent advances in the fintech field, our smart phones are starting to be capable of much more than serving the needs of our entertainment.
While traditional banks are stuck in the past and provide horrible user experience enhanced with ultra-low security levels, certain mobile applications today are capable of providing the same core toolset executed at a much higher level. These applications are called mobile wallets and they are developed by private fintech companies.
Today, fintech market is no joke. With a global market evaluation of $111.8 billion in 2018 privately developed banking products are starting to change the world. In fact, according to a research, over 50% of consumers already use fintech solutions for their banking needs.
Why a mobile wallet should be an essential part of your financial management routine?
Just imagine how easy it is to perform all your banking operations right from your mobile phone. No need to waste your time in brick-and-mortar banks anymore. Furthermore, with the rise of the blockchain technology thanks to certain fintech apps your mobile phone can do the same operations not only better but also faster.
In fact, according to research data, some countries over 40% of people are already using mobile wallets while the average penetration rate for these applications is around 20%; considering just how young the fintech market is these stats are really impressive.
You can use mobile wallets to manage your finances, exchange and hold various digital and traditional currencies as well as make near-instant cross border transfers while enjoying extra low fees. No need to spend tens of dollars on every SWIFT or SEPA transaction and then wait for days for it to arrive.
But, not all apps are created equal. Because these are applications developed by private companies, you should choose which mobile wallet you are going to use very carefully. Some of the more traditional applications that rely on past-generation code allow the developers to gain access to your funds. Of course, an application where a scenario like this is even an unlikely possibility cannot be trusted.
Thankfully, this problem is solved in new-gen apps with the use of blockchain technology. In essence, blockchain apps do not hold your funds in any centralized location. Instead, they are securely kept in the blockchain itself where only you can have access to your funds. The developer, hackers nor even government could even theoretically gain access to your account.
One of such applications that has emerged very recently is called Channels. This mobile wallet combines the functionality of an encrypted messenger such as Telegram, currency exchanger and a full-fledged mobile bank in a single amazing package and provides users with the highest security level. The app is based on a customly developed blockchain which ensures the safety of funds under all conditions. Your account is secured with a cryptographically encrypted private key which cannot be hacked and your money are held in the blockchain rather than in the app itself.
Fun fact: in the whole lifetime of the application the team has recorded over 1000 hacking attempts, none of which were even remotely successful. To further test the app security the Exscudo team has offered a bounty to whitehat hackers 3 times, but the testers had to give up every time upon realising that the money are secured with blockchain.
As a result, people trust Channels and it is already being used by over 30,000 users who transfer 200,000 in USD equivalent every day.
What's more, because your new mobile wallet is essentially an app that fully replaces functionality of banks, it can offer an expanded feature set like integrated video or audience calls and new exciting ways to send money. Channels allows users to:
Hold both fiat currencies and crypto currencies: at the moment Channels supports EURT, ETC , ZEC , OMG , XMR, TUSD, DASH, BTC, RUB, EON, CTKT, USDT, LTC, EUR, USD, ETH, BCH, QTUM with more currencies to be added soon. 
Exchange currencies right within the app: channels provides users with great rates that are sourced from the most liquid markets like Bitstamp, Bitfinex and GDAX. 
Make cross-border transactions in an instant: Block update time in the EON blockchain on which Channels app is based is 3 minutes. This means that your transaction processing time physically can't take more than 3 minutes/ 
Pay for goods with crypto: thanks to automatic conversion at checkout and soon to be issued credit card that will be connected to the app, you will be able to spend crypto at any retail spot in the world. 
Make secure audio and video calls: your communication is secured with a unique private key which ensures that your privacy with channels is absolute.
What is the next step for mobile banking applications?
Today, a fintech app like Channels can already replace your mobile network provider, mail and a bank. However, the fact that people are becoming more and more dependent on their phones cannot be denied and soon smartphones will become the main hub for almost all our daily activities, both social and financial.
Developers of Channels promise that with the next iteration of the app it will be able to replace not only your bank, but your very office, allowing users to make money and then spend them with awesome discounts from the same application.