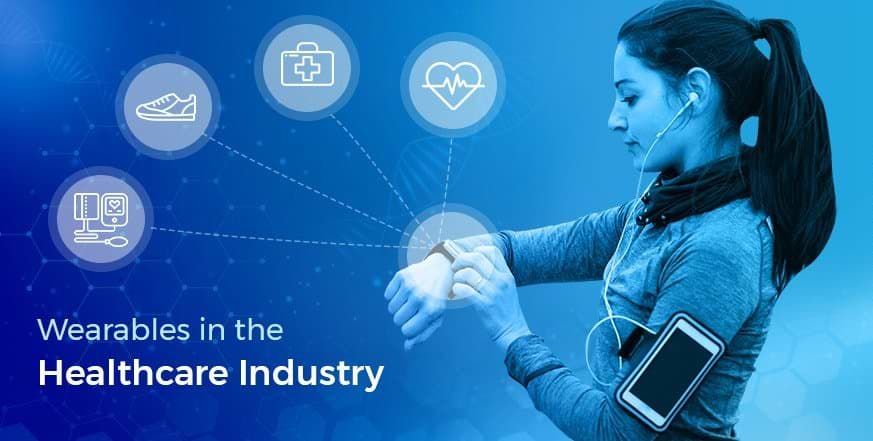 Must Know Some Facts about Wearable App Development in Healthcare
In today's world, healthcare wearable app development is a rapidly flourishing industry. The technological innovations and advancements in wearable app development in healthcare have led to an increase in the number of users. With the wearable app development in healthcare, the traditional doctor-patient relationship is undergoing a paradigm shift.
Given Below Are a Few Statistics to Prove the Growth of Wearable Development Services in Healthcare:
According to the industry analyst CCS Insight, the worldwide smart wearable device sales will double by 2022, becoming a , $ 27 billion-plus market.
As per the International Data Corporation (IDC), the worldwide market for smart wearables is forecast to grow 15.3% from the previous year to 198.5 million units by the end of 2019.
Reasons Behind the Increasing Use of Healthcare Wearables:
Increasing awareness amongst the people about their health and fitness.
Rapid advancements in healthcare technology.
A tremendous increase in the number of people using Smartphones.
User friendly nature of wearables.
First-hand collection of data by the wearables.
Ability to receive timely medical assistance even at remote locations.
Involvement of the top brands in healthcare wearable app development and cost-effectiveness of healthcare wearable development services. To name a few, Google, Nike, FitBit, Apple, Garmin.
Telehealth: A Novel Branch of Healthcare
The advancements in wearable healthcare monitoring gadgets have given rise to a new field called Telehealth. It makes use of telecommunication technologies like Smartphones, tablets, laptops, and computers to provide long-distance healthcare services to patients. Any information or data related to the patient can be accessed 365X24x7 across the globe. With the advent of this technology, the number of in-person visits to the doctors has gone down significantly which leads to reduced cost and time. The doctors can increase the number of consultations by using this virtual solution for the patients.
Classification of Healthcare Wearables:
The Wearable Healthcare Devices Are Classified as Follows:
Based on type: Activity trackers, smartwatches, patches, straps, smart clothes, bands, sensors, implants.
Based on application: Fitness, sports, remote patient care and monitoring, home-based healthcare.
Based on diagnostics and monitoring: ECG monitors, heart rate and pulse sensors, blood pressure and blood glucose monitors, neuromonitoring.
Based on therapeutic: Insulin pumps, respiratory therapy, pain management, and rehabilitation devices.
Ample Options in Healthcare Wearables
Smartwatches and wrist-worn bands are the most commonly used healthcare wearables by people. There are many options in wearables that are available today. Some of them are smart eyewear, smart glasses, arm-worn trackers, and smart footbeds. All these help in tracking and monitoring an individual's fitness level.
Constant Innovations in Wearables
The healthcare wearables which were manufactured earlier were quite bulky and not user-centric. However, this generation of wearables is quite advanced and sophisticated. The designs and structure of the latest wearables are such that they can be fitted on the body without even being seen.
Healthcare Wearables: The Future
With the increasing advancements in the Internet of Things (IoT), there is no stopping the healthcare wearable app development in the years to come. In order to become the best wearable app development company, it has to offer a rich customer-centric user experience for wearables.