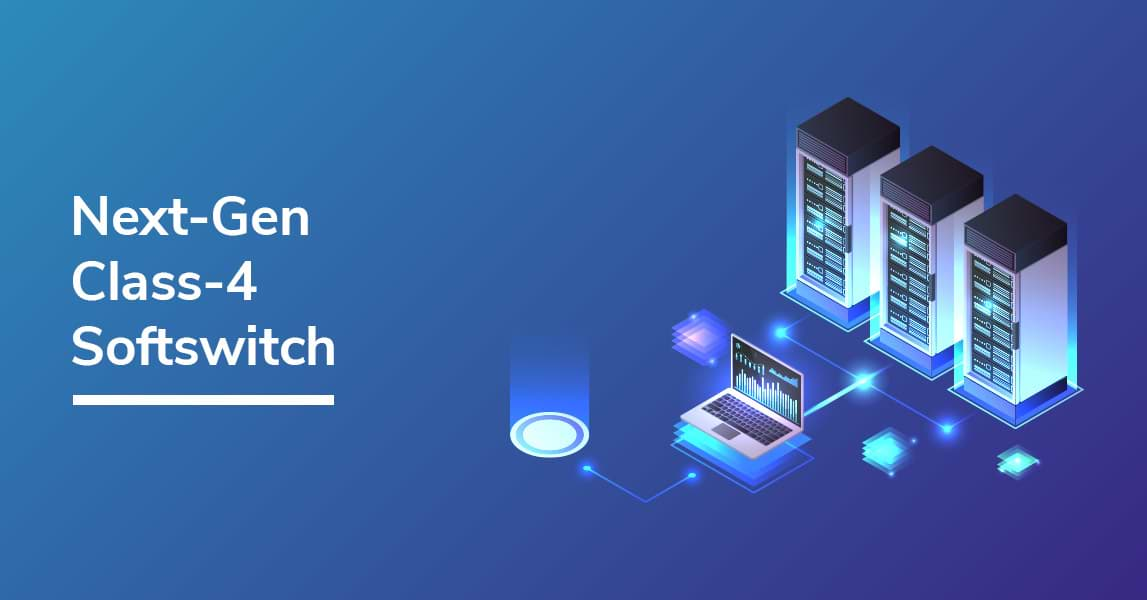 TOP 5 BENEFITS OF CLASS 4 SOFTSWITCH SOLUTION YOU MUST KNOW About
The word softswitch is the combination of the two separate words software and switchboard. It connects the calls between two lines, across telephonic network, or Internet connection. An advanced Class 4 Softswitch supports LCR (Least Cost Routing), comprehensive billing, transcoding, CDR generation, various carrier management and monitoring.
The core functionality of Class 4 VoIP softswitch is to route large volume of phone calls over long distances at a lowest cost. Class 4 softswitches are normally utilized in VoIP wholesale models, as it efficiently routes VoIP traffic between carriers for long division. It transmits large volumes of voice traffic over and between different exchanges otherwise known as LATAs (local access and transport regions). That's the reason why class 4 softswitch is called a wholesale solution.
Key Features of Class 4 Softswitch:
Multilingual
Intelligent call routing
Automated call routing
Transcoding
Remote access
Protocol validation
Security features
External API support
Call logs and call detail reports
Live call view
DID management
Must know the key Benefits of Class 4 Softswitch solution
Easy to setup
It is very easy to set up class 4 softswitch, as it doesn't need one to setup the hardware switch with wires and any infrastructure. The VoIP Company who provides the class 4 softswitch solution will perform the setup for you in one day. 
Scalable solution for carriers
Unlike established wholesale switches, the class 4 softswitch solution can be scaled up effectively and quickly to support the developing business needs. As your business grows, you can get help of the VoIP services provider that provisioned the class 4 softswitch to boost its capacity of supporting more ongoing calls.
More Reliable
The class 4 softswitch solution can be setup with the switchover and revival as well as support with an added investment which is worth. Once the setup of failover and load balancing is performed by the VoIP experts, in case of failure or increased load, the system will make automated switching and configurations to assure the system works with its maximum potential by taking over all barriers.
Remote access

The class 4 softswitch is one type of call routing software which usually comes with a web based access panel. It means one can access the system from anyplace, whenever. You do not need to be in the office physically or doesn't need to use the computer where the software is installed to take any action. Each and everything related to it can be done remotely which makes it significantly even more flexible to use.
Increased ROI

The class 4 softswitch solution cut off the additional expenses, decrease expenditure, make management and support system easier and comfort the system is fully operational constantly. All these altogether assistance in growing business by conveying the best services and expanded business means better revenues. Simultaneously decreasing costs means saving more money. In a nutshell, the ROI will be increasing for the business.
Class 4 softswitch is able to roué calls throughout various IP network. Among the most important characteristics of Class 4 softswitch are protocol and conversion, number of concurrent calls transcoding, billing, protocol, average time of one call routing and more.