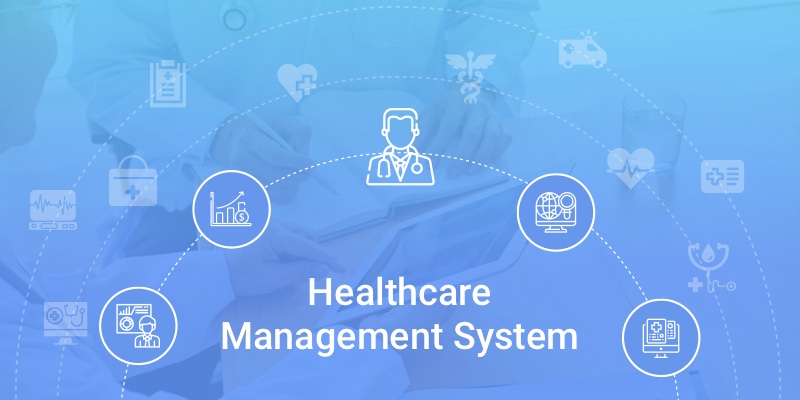 Significant Role of Healthcare Management Systems (HMS) in revolutionizing hospital operations!
A refined Healthcare Management System (HMS) can transform the overall working of hospitals, clinics or individual practices. Today, with technological advancements, the patients expect fast and top-quality medical services. In such an era, it is a smart and competitive decision for organizations to adopt a modern system that efficiently manages daily tasks and resources.
The rising significance of patient engagement has forced medical organizations to implement certain healthcare mobility solutions. These solutions not only ease the challenges faced by organizations but also improve the patient experience.
What is a Healthcare Management System?
A healthcare management system is a system integrated into hospitals or clinics for managing several operations while increasing their efficiency. This solution uses advanced tools, software, wearable devices, in-memory computing, etc. to track data, monitor the health conditions of patients and other administrative information. An HMS helps in the management of all processes and aspects while saving costs and improving the hospital's reputation.
Significant advantages of a Healthcare Management System (HMS):
An HMS acts as a patient scheduler system using which the patients can book an appointment as per convince. The doctors can update their available slots and reschedule/cancel appointments of the patients.
Medical data, patient reports, and records, etc. can be saved in a centralized system for the doctors and medical staff to access as required.
An HMS is like a paperless record system that tracks accurate data while avoiding errors.
Recording medical data becomes easy which allows doctors to treat the patients more effectively improving the quality of healthcare services.
Accurate data enables faster disease diagnosis.
Sending timely reminders and alert notifications to staff members, doctors and physicians become possible.
An HMS helps to automate internal processes along with data-entry, administrative and other repetitive tasks. Automating these tasks saves the time and efforts of care providers and medical staff.
Patients can remain informed about their health conditions, precautions to be taken, upcoming appointments, etc. which increases their trust in the medical organizations.
A HIPAA compliant HMS ensures that all the sensitive medical data remains secure and allows authorized access.
Providing online assistance, e-prescriptions or remote help becomes possible using this system.
Doctors and care providers can directly communicate with the patients as required. Also, communication between hospital staff improves.
It allows online payments and processing of claims, which ensures that the patients don't need to wait for long in queues.
An HMS along with help the organizations to make better clinical decisions.
It improves patient satisfaction which in-turn improves the overall ratings and reputation of the organization.
Conclusion:
Medical organizations are constantly evolving and increasing the usage of digital technology. Taking into account all the above-mentioned benefits, an HMS seems to be an ultimate solution for improving the management of hospitals and enhancing patient care. It has a vast number of benefits for healthcare providers as well as patients. An advanced HMS allows medical organizations to become more productive and improve competitiveness.
Are you looking for advanced digital solutions to enhance the operations in your medical organizations? Biz4Solutions is a leading provider of a Healthcare Management System, Practice Management System and healthcare mobile apps. When your motto is patient care, you would want to have the best management systems taking care of your hospital. We have already developed HMS and mobile apps in the healthcare industry for global clients. We have experience in developing on-demand apps, RPA solutions, IoT solutions and much more for you.
Contact us to know more!