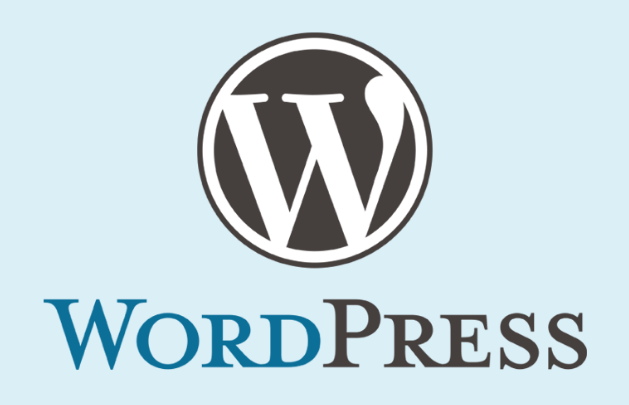 HOW TO CREATE A BLOG WITH WORDPRESS: BEGINNERS GUIDE FOR CREATING A WEBSITE
An easy and fast guide, start your own blog in about twenty minutes.
Want to know how to create a blog?
I have been creating blogs and websites for over 10 years. Before starting the blog, If you want to create a website go to our site here:  WordPress web development service
Some for my own account, to generate some revenue through Google AdSense and other advertising platforms. Others for my clients, I am passionate about the development of websites. But … I often feel bad about charging customers to create a blog. It's not because I do not want to help them. It's because I feel guilty … setting up a blog is just way too easy. Everyone can (and should) do it.
BUT A BLOG, WHY DO?
To make things easier here is a complete step-by-step guide.
Unless you have already had a blog, it is preferable that you start with step 1. If you already have a domain name and a host, do not hesitate to go directly to step 2.
How to install a blog:
a. Find a domain name and a host.
b.Choose a platform, Find a domain name and a host, install WordPress.
c.Personalize your blog: Change the settings and find a theme to your taste.
The best things you need to create your blog after installing WordPress. Do not panic though, they do not take a lot of time. Have visitors and make your blog profitable. Successfully launching your blog is not difficult, but it takes a lot of work. Here are some simple ways to attract visitors and make it profitable.
1. HOW TO INSTALL A BLOG (PUT IT ONLINE)
CHOOSE A PLATFORM: WORDPRESS
WordPress is the world's largest blog platform.
It may sound skewed, but there is a reason why it makes 91% of the blogs work around the world.
platform-of-blogging-in-2016
Blogging platforms in 2016
Our site Tutors WordPress works under WordPress.
In the past, I used almost every tool from Tumblr to WordPress. Even if some have decent options, none of them come up to WordPress in terms of flexibility. If you are serious about starting a blog, honestly, you will not find anything better than WordPress. However, things are not so clear when it comes to choosing between WordPress.com and WordPress.org.
A) WordPress.com. Free but very limited and you will land in a subdomain. If you only want to write, test the pitch and do not really invest in your blog, choose the free version of WordPress.com. Just create a user and your blog will be in a subdomain like this example: www.yourblog.wordpress.com. Your choices will be very limited in terms of themes and plugins, but at least you will have something.
B) Self-hosted WordPress.org. ~ 60 € / year. Personal domain name and without limitation. Recommended If you want a real domain name (www.yourblog.com), have full control of your blog without being limited and make a little money, by the way, start with a self-hosted WordPress blog. I recommend this version.
FIND A HOST AND A DOMAIN NAME FOR YOUR BLOG: WWW.YOURBLOG.COM
You seriously want to start a blog? Very good choice. The first step to installing a self-hosted WordPress blog is to choose a domain name and hosting provider. PS At the moment, it is not necessary to install/download WordPress. I will explain this point a little further.
1. DOMAIN NAME
The domain name is the web address of your blog (URL). For example, the address of this site is tutowordpress.com. The best-known domain names end in .com, .net, .fr (in France) and .org. If I were you, I will choose among those. Nowadays, there are also a lot of new generations of extensions, like: .club, .pizza, .paris, etc.However, to be honest, I avoid them in general. The domains usually cost 10 € / year, but I will soon show you how to get one for free. Think for a few minutes before choosing a domain name. Try to imagine a name that reflects what you are going to do with your blog. In a way, it should be:
1.Unique.
3.Easy to memorize.
3.catchy.
Unfortunately, most good domain names have already been taken for a long time, but I'm sure you'll find something great.
2. ACCOMMODATION 
Internet hosting is the server on which your blog will be stored (all files, images, and contents). Without a host, it is not possible to make it visible to other users. So, if you have a domain name and no internet host, you will not be able to install your blog. The good news is that accommodation is relatively cheap, usually around 5 € / month.
Where should I buy a domain name and a host?
I usually recommend using HostPapa.It is a hosting provider suitable for beginners and also has a one-click installation for WordPress (a great advantage that I would have liked when I started). Oh, and they also offer a free domain. It's a bit of a thorn in the foot than buying the domain and hosting in two different companies. Whether you use HostPapa or not, make sure your hosting provider allows WordPress installation to be "one-click" (trust me, it will make your life a lot easier in the next steps).
INSTALL WORDPRESS
You should now have your own space on the web, including a domain name and a web host (or server).
Congratulations!
The next thing to do is to install your WordPress blog. One-click installation (for beginners and to go faster).Most known hosts, with a good reputation, include a one-click install option for WordPress (and some other blog platforms as well). Manual installation (for experienced users)You may need to install WordPress yourself even if your hosting provider does not have the one-click installation option. So, let me instead send you to an official document on WordPress.org.  It contains everything you need to know about manual WordPress installation.