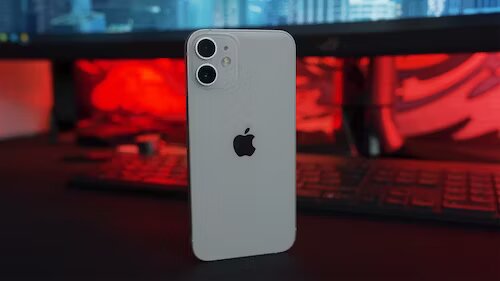 The Ultimate Guide to the iPhone 12 Mini: A Compact Powerhouse
In the world of smartphones, size isn't everything. Apple's iPhone 12 Mini, an epitome of compact excellence, proves that great things indeed come in small packages. If you're on the hunt for a device that combines power, style, and portability, the iPhone 12 Mini should be at the top of your list. Let's dive into what makes this pint-sized powerhouse a game-changer.
Design and Display
The Allure of a Pocket-sized Marvel
The iPhone 12 Mini's design is nothing short of breathtaking. Crafted with precision and elegance, it boasts a sleek glass body that seamlessly merges with its aluminum frame. This design is not just aesthetically pleasing; it's also functional, offering durability that ensures your investment stands the test of time.
The 5.4-inch Super Retina XDR display provides vivid colors, deep blacks, and sharp details. It's perfect for streaming your favorite content, browsing the web, or indulging in mobile gaming. The compact size ensures a comfortable grip and one-handed usability, making it a go-to choice for those who prefer smaller phones.
Performance
Small Yet Mighty: Unleashing the Power
Under the hood, the iPhone 12 Mini houses the A14 Bionic chip, the same powerhouse that fuels its larger siblings. This means you get lightning-fast performance, whether you're multitasking, gaming, or running intensive apps. The iPhone 12 Mini handles it all with ease.
Camera Capabilities
Capturing Moments in Style
The iPhone 12 Mini doesn't compromise on photography. It features a dual-camera system with a 12MP wide lens and a 12MP ultra-wide lens. This setup allows you to capture stunning photos and videos in various lighting conditions. Night mode, Deep Fusion, and Smart HDR 3 enhance your photography experience, ensuring every shot is a masterpiece.
5G Connectivity
Surf, Stream, and Connect at Lightning Speed
With 5G capabilities, the iPhone 12 Mini offers blazing-fast download and upload speeds. Whether you're streaming high-definition videos, participating in video calls, or downloading large files, you can do it all without a hitch. 5G connectivity takes your online experience to the next level.
Battery Life
All-Day Power in Your Pocket
Worried about the battery life on a compact device? Don't be. The iPhone 12 Mini boasts impressive battery life that easily lasts all day, even with heavy usage. Whether you're working, playing, or staying connected with loved ones, the iPhone 12 Mini won't let you down.
Conclusion
The iPhone 12 Mini: A Compact Powerhouse You Can't Ignore
In conclusion, the iPhone 12 Mini is a testament to Apple's commitment to innovation and user experience. Its compact size, powerful performance, impressive camera capabilities, 5G connectivity, and long battery life make it an ideal choice for those who demand the best in a smaller package.
If you're looking for a smartphone that doesn't compromise on features, style, or performance, the iPhone 12 Mini should be your top pick. It's a small wonder that packs a big punch.
So why wait? Experience the magic of the iPhone 12 Mini for yourself and join the ranks of satisfied users who have made this compact powerhouse their daily companion.