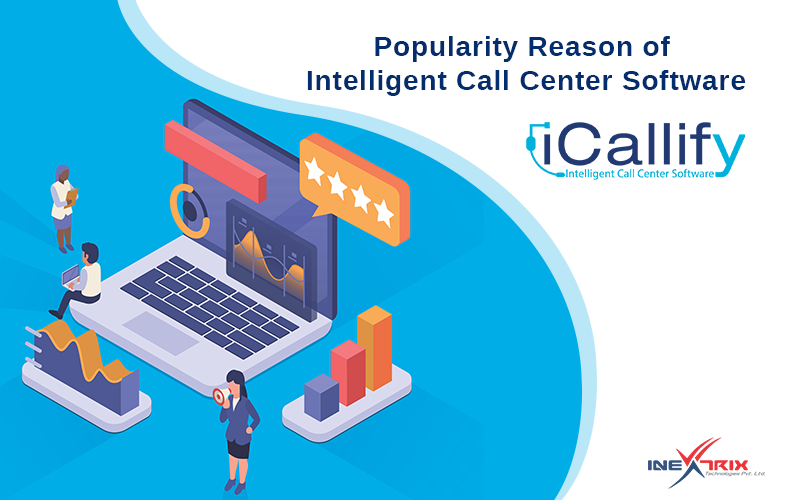 How Customer Care Centers Can Use Call Center Solution? Inextrix
Call center solutions are really useful tools to all industry verticals and businesses. The intelligent call center software is helping businesses touching new heights of success. Some businesses and departments can gain way more benefits from this solution than any other company or departments. Customer care centers are one of those organizations or departments that can leverage many benefits by using a feature rich call center solution. This article will share the top 5 tips to gain more advantages from this system by a customer care department or center.
Use correct call routing rules
You will get multiple call routing rules in a call center system and even more in intelligent call center software. You must use the most effective call routing rule based on the service you are offering. For example, a sticky agent is really an effective call routing rule for technical customer service or billing related query resolution.
Engage the customer in the conversation
The intelligent call center software offers a feature called Soundboard Avatars which allows playing voice prompts in native accents. This helps in engaging the customer from the beginning of the call. The call script feature is available in all call center solutions. It can help to offer personalized yet standard responses to the customers. The MoH (Music on Hold) also keeps the customer on the phone without getting annoyed or bored when an agent is reviewing concern of the customer and finding a solution. There are many features that can be used to keep the customer engaged and calm.
Supervise the quality of service in real-time
All customer care centers have a predefined code of conduct and all agents have to follow that. However, some human errors happen unknowingly. Thus, supervising features like the barge-in and whisper can be really effective to assure the quality of service in real-time. The intelligent call center software offers multiple dashboards which show different real time statistics and it also helps to detect a fraud call or suspicious activity. This can be really beneficial in assuring QoS (Quality of Service) which is a must in the customer care center.
Run feedback surveys
The call center software comes with different call center dialers which can be used to run a feedback survey. Don't wait for a customer to call you while they are frustrated because something is not working. They will appreciate if you call them to know if everything is good and whether they need any help or not. Along with call center dialers, call scripts, disposition, and reports can be useful in this kind of campaigns.
Use reports to improve performance
The call center solutions offer a wide array of reports and intelligent call center software provides even more reports which are performance and business centric. All supervisors and managers should review the reports to identify problem areas which can be improved to improve performance.
Conclusion
Different call center solutions offer different features and based on the available features all or some of the tips explained above can be used to boost business and customer satisfaction in the customer care centers and departments.