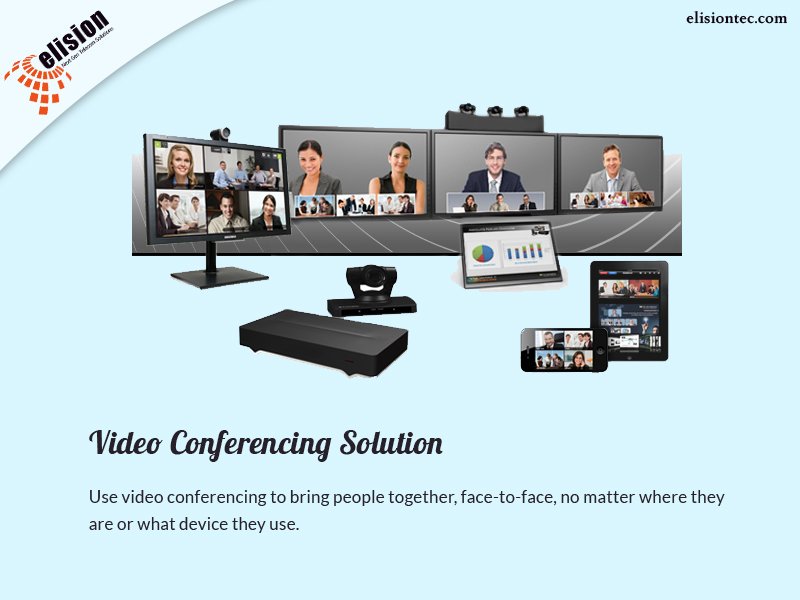 Benefits of Web and Video Conferencing Solution for All Businesses
There are many solutions that can truly benefit businesses. The conferencing solution is one of them. In this article, we will share the top 3 benefits of web and video conferencing solutions.
The businesses usually make use of different solutions to support their business operations to achieve their visions. The conferencing solution is one of the most useful communication tools used by businesses. Whether one gets a white label solution or subscribes to the SaaS based conferencing services, in all cases, the conferencing solution is indeed useful to the businesses. There are different types of conferencing solutions available in the market and we are going to talk about the two most promising systems:
Video conferencing solution and
Web conferencing solution
In today's industry, the web conferencing solution, which usually comes with video conferencing features. There are multiple benefits of using this type of communication and collaboration solution and we are going to review the top 3 benefits of the conferencing solution for businesses.
Advanced communication features
The web conferencing solution comes with a wide array of communication and collaboration features. For example, some of the web conferencing software solutions support unlimited participants in the conference with webcams as well. It also comes with some interesting features such as:
Desktop sharing
Screen sharing
Public chat
Private chat
WebRTC based real time communication
Whiteboarding
Presentation
Emoticons
Raise hand
Live polling
Live captioning
Screen reader
These are communication-related features a video and web conferencing solution offers. Moreover, there are many other features available in this system to help companies increase business benefits.
Remote collaboration
The companies often need to conduct meetings with staff members and customers. The companies also conduct sessions from experts to improve skills in the team members. All these and many other types of collaboration activities can be done using the web conferencing solution. It removes the need of gathering everyone under one roof and making arrangements to conduct a physical meeting or event. The remote collaboration helps in having meetings without traveling or making additional arrangements.
Save on cost
The meetings and events are habitually expensive, often, when the participants need to transfer from one location to another. The web conferencing solution can help in reducing this cost by 50% more. Everyone can participate in the conference remotely without any need for specialized infrastructure. Using their computer systems or even with their Smartphone devices, they can participate in the conference. Also, the cost spent on conducting an in-house event can be eliminated completely with the video conferencing solution. Even if it is a virtual meeting, it gives a feel of the personalized meeting. The cost of conducting a conference is also too low and often it is absolutely free which helps in saving some more bucks.
Conclusion
These are the top 3 benefits of using a web conferencing solution with integrated feature of the video conferencing. There are many more benefits of using this system which depends on the business segment and the way they use this powerful communication and collaboration tool. There are multiple vendors that offer conferencing services and solutions. The business can use the one based on its use.